American Idol Top 3 Performance Night 5/18/2011...
This week we find out who makes the finale of "American Idol"! I must say that I am really excited that Haley is still in it. She deserves to be fighting it out as one of the strongest vocalists left. But she has a mighty task in trying to defeat the powerhouse but adorable teenage country duo. All three contestants, however, better bring it. They each got three songs tonight – one personal...
American Idol Top 4 Performance Night 5/11/2011...
The Idol contestants had two themes this week. First, they performed ballads that provide messages of inspiration. That round was a little overwrought but several solid vocals. During the second half of the show they had to tackle classic hits by Lieber and Stoller. It was a bigger challenge to modernize and make such recognizable songs their own. (Sorry that there was no Top 5 review. I was on...
American Idol Top 6 Performance Night 4/27/2011...
Tonight the idols tackled selections from the Carole King Songbook. King has penned several timeless classics and it was interesting to see how each contestant's styles evolved to interpret such amazing songs. We were also treated to some duets to help us make our voting decisions. Jacob Lusk – Jacob started the night trying to infuse some gospel into "Oh No Not My Baby." He added his usual...
Hungering for More "Hunger Games"
                It has been a long time since a book has had a profound effect on me. I just finished a trilogy of books that I cannot get out of my mind. Author Suzanne Collins transported me to this fictional post-apocalyptic world of Panem in her emotionally-charged "The Hunger Games" trilogy. And wow, I could not put these books down. Collins designs drama and suspense in a riveting fashion. I...
American Idol Top 7 Performance Night 4/20/2011...
We have another really broad topic for the Idols tonight as they sang songs released in the 21st Century. They all could feasibly remain in their own genres with their song choices. Hopefully, if they do, they could improve upon some of these current hits. It is hard to really stand out when performing a song that is fresh in our minds – they will risk some ruthless comparison. By the way – I will...
American Idol Top 8 Performance Night 4/13/2011...
Tonight, the idols got a pretty broad topic to choose from – "Songs from the Movies" is so ambiguous that it allowed each of the finalists to easily show their specialties and skills. We got tastes of Classic Rock, Country, Tweeny Bopper, R&B, Jazz, 80's Rock, and Metal. It was a fantastic variety we witnessed tonight. In the wake of Pia's surprising elimination last week, several of this...
American Idol Top 9 Performance Night 4/6/2011...
As the most consistent season of greatness continues, nearly all of the American Idol contestants were rocking tonight. I'm impressed that our finalists aren't giving us any train-wreck level performances. Yes, each contestant has flaws, but no one has put up a Sanjaya moment on that stage that is worthy of utter outrage. I still am annoyed with some of the contestants' choices but these guys are...
Top 11 Performance Night Redux 3/30/2011 Elton...
This is another tough night to judge. No major missteps among these contestants. There are many candidates that could go home only because the competition is so tight. Fan bases will need to work overtime to keep their favorites in the competition. Few people seem safe. I loved the majority of the performances tonight, and these contestants had a lot to live up to since I'm a huge fan of the Elton...
American Idol Top 11 Performance Night 3/23/2011...
Tonight was the first true theme night of the season as all the contestants were tasked to tackle a song from a Motown artist. So basically, contestants needed to infuse some soul and swagger into their songs tonight. The show has done a Motown night nearly every season so a lot of the song selections will not be fresh to many Idol viewers so this season's contestants will have to give us a lot of...
American Idol Top 12 Performance Night (3/16/2011)...
This week the Idol finalists performed selections that were originally released on the years they were born. We have a nice variety since the ages of the contestants range from 16 to 26. I was enjoying some of the selections, but some were rather boring. The judging, however, was a big improvement this week. The panel gave a lot of constructive criticism to nearly all the contestants, though they...
American Idol Top 13 Performance Night (3/9/2011)...
This was a good start for the Idol finalists. It is a solid group and thankfully no trainwreck performances. I look forward to a stellar season. Lauren Alaina – This young Georgia Peach kept with her country roots and sang the upbeat "Any Man of Mine" by Shania Twain. I wasn't feeling this performance. It sounded shouty in parts, and not quite hitting the right notes when shouting. Lauren wasn't...
American Idol Top 13 Rankings
My Initial Top 13 Rankings 13. Haley Reinhart – This girl is out of her depth in this competition. She does have a good voice, but she has a tendency to overdo it with the vibrato and the growling. I'm normally a fan of raspy singers, but too much rasp is displeasing to the ears. If she can tone it down, she could pull off some amazing performances. IDOL ARCHETYPE: The Raspy Soulful Lady Rocker...
Geek Fights Episode 38: Best Sitcom →
Awesome Top Finalist Group!!!!
Okay, before you read on. I will warn you that I watched the East Coast Live Feed of "American Idol" online. So beware of spoilers! If you want to wait to find out don't click on the link. This is an AMAZING Top 13 group of finalists. This is sure to be an awesome competition. I pretty much called which 6 guys would make it. I knew Casey, Paul, Scotty, Jacob and James would be...
American Idol: Top 12 Girls review
The ladies mostly didn't disappoint. In my opinion, they weren't as strong as the guys but if you look around the message boards and blogosphere there are mixed opinions as to which group was better. There are however standouts in both groups. Ta-Tynisa Wilson – Ta-tynisa thinks she's the "Only Girl in the World" with the Rihanna chart topper. Well, only in her mind. This performance was nothing...
American Idol: Strongest Top 12 Boys YET!
Before I start my review, I must say that this is an incredibly strong group of boys. The best set of gentlemen to grace the American Idol stage. I'm looking forward to an amazing season of top notch talent. Clint Jun Gamboa - Clint demonstrated his tremendous vocal ability with Stevie Wonder's "Superstition." It is a strong performance filled with lots of personality. He knows how to get the...
My American Idol Season 10 Rankings
Hey guys, my obsessive Idol ranting and raving is back. Now that we are down to the top 24, I will start regularly sharing my opinions on the competition. I didn't want to bother with the tedious audition rounds. But regardless, I am currently loving this season. The welcome addition of Steven Tyler and Jennifer Lopez seems to be working out nicely for the show in its tenth season. It has...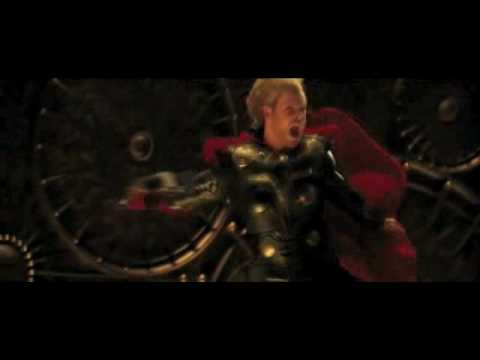 Watch
Didn't like Katy Perry's "Teenage Dream" until seeing this. It just needed to be Glee-ified for me. Darren Criss is awesome! Hope he joins the cast on a permanent basis.
Zap2it picks the best year for new TV series since... →
Wow, 2004-05 Television season rocks!!! A lot of my favorite shows premiered that year. I also liked 2009-10 and 2001-02. Those seasons were quite strong as well.
My Top Fall Shows
Okay, so I haven't posted in a while…a long while. Anyways, I guess to get me started I'll just list the TV shows I'm watching this fall season. I'll write more reviews soon. This list goes in order of preference (1-9 are my must watch shows)… 1. Glee - I am obsessed with this show. OBSESSED! 2. Grey's Anatomy - Last season's finale really lit a...
Idol Talk Season 9 Top 7 (Inspirational Songs...
This week is Idol Gives Back week so the theme is inspiration. The seven remaining contestants choose songs that inspire. Hopefully, we won't hear seven back-to-back overwrought, droopy ballads. I hope to see some innovative song choices. C'mon Top 7, don't let me down. Well, before I begin my critique for this week, I must update my rankings. Since, I didn't have time to write a review last week...
Idol Talk Season 9 Top 9 (Lennon/McCartney Week)
Bagpipes and Didgeridoos, Oh My!?! This week, we saw some questionable instrument choices for Beatles week. At least things got interesting. This week, the contestants ran the risk of sounding second-fiddle to Season 7's crop of amazing performances. Davids Cook and Archuleta, Brooke White, Carly Smithson and more had sensational performances with Beatles ditties during their season. Season 9's...
Idol Talk Season 9 Top 10 (R&B Week)
Usher mentored the top 10 and he attempted to influence better stage presence amongst the contestants. He was successful with some of them, while others weren't developing the same kind of swagger. We saw a vast improvement for some of the male contestants. Lee, Michael and Andrew really stepped up their game. Amongst the ladies, Crystal was consistent but the others faltered. Siobhan Magnus –...
Idol Talk Season 9 Top 11 (Billboard #1's Night)
Tonight, the Top 11 contestants tackle past #1 hits from the Billboard charts!…and they are being mentored by Miley Cyrus…WTF!!! She's younger than 9 of the contestants!  How is she qualified? Oh well, hopefully, the guest mentors will get better as the season progresses. Miley is a mediocre mentor for such an overplayed theme night. I mean seriously, Billboard week is a theme that needs to...
Idol Talk Season 9 Top 12 (Rolling Stones Week)
Tonight, the top 12 finalists tackle the songbook of the revered Rolling Stones! The first seven performance were kind of a snoozefest. The stones were not a rolling until Siobhan took the stage as the 8th performer. She pushed down that boulder of boredom and we closed the night with five good to sensational performances. Michael Lynche – kicked off the night with "Miss You". Michael always...
Idol Talk Season 9 Top 8 Guys (Semifinal Week 3)
Just when I thought the guys were out of this competition, they happened to bring it this week. Some stumbled, but a few former write-offs shone tonight. This race to the top 12 finalists will be a tight one. Lee Dewyze – went with the current hit "Fireflies" by Owl City. Choosing a current song could work to his advantage since many of us are familiar with the song, but if he messes it up...
Idol Talk Season 9 Top 8 Girls (Semifinal week 3)
This is it! Two more girls go home and two more guys go home and we have our top 12 finalists. Some of these ladies came a fighin'! Some consistent hits fell flat. It will be difficult to determine an outcome from this battle. Katie Stevens – started the night with Kelly Clarkson's "Breakaway". This performance did not breakaway from the pack. It was underwhelming, underperformed and lacking...
My Official Oscar Predictions: (Unfortunately, not...
Alright, before the Academy Awards begin, I just want to state my predictions. Unfortunately, I'm not playing in a pool this year. I think I would've done well. I've seen all ten of the Best Picture Nominees and a good amount of the films from the acting categories. However, the Acting Awards seem more predictable than the others due to the winning trends this season. Best Picture: Avatar ...
Idol Talk Season 9 Top 10 Girls (Semifinal Week 2)
The girls rocked it tonight! We now have some solidified frontrunners. All sorts of styles were presented by this talented group and we got a feast for the ears. I'm looking forward to hearing more from them. Crystal Bowersox – recovered from illness to start off the night with CCR's "As Long As I See The Light". Wow – she made me see the light! You would have never thought anything was wrong...
Idol Talk Season 9 Top 10 Guys (Semifinal Week 2)
The guys were better than they were last week, however, not quite as amazing as I'd hoped they'd be. I'll excuse them since they were thrown off-guard for performing a day earlier than they thought. We got to see lots of potential, though. Michael Lynche – wanted to solidify that it is a "Man's World" in this competition, especially after all of the judges basically saying that the girls are the...
Idol Talk Season 9 Top 12 Guys (1st Semifinal...
Simon looks angry with this season. Could it be that he has been jaded after nine seasons of sitting through caterwauling and precocious personalities? Is his ego clashing with Ellen's? Is he missing Paula? Or perhaps he is left disappointed with some of the talent this season. I think that might be it, especially after hearing this season's guys. There is potential there, but nobody is hitting it...
Idol Talk Season 9 Top 12 Girls (1st Semifinal...
Finally, the competition has begun. We are back to the Top 24 Semifinal format in which we pit the top 12 girls against one another and the top 12 boys duke it out for six spots each in the finals. We will be losing two girls and two boys each for the next three weeks so these contestants better be on their game. Were they? Paige Miles – started off the show with "Alright Now" by Free – an...
Olympics: You Did It To Me Again!
Alright, so it was a little over a week ago since I almost missed the opening ceremony for the 2010 Vancouver Winter Olympic Games. I had almost forgotten they were on, which is weird since NBC did remind us during every moment of ad time they could spare. But, I guess since I never really watched live NBC (my selected NBC choice shows are Tivo-ed so I end up fast-forwarding through the...
Idol Talk Season 9 Blondes with Guitars
So, I'm going to make an early prediction that a blonde girl with a guitar will make it far in this competition(or perhaps two). Take a listen at these four songstresses. I see potential in all four. Janell and Didi are probably the most marketable, while Crystal has a comfortable stripped-back quality to her and Lilly has a classic 40's era voice. I worry that they may cancel each...
Idol Talk Season 9 Los Angeles/Dallas/Denver/Best...
Alright, here is my rundown of the remainder of the golden ticket holders who advanced to Hollywood. Just putting in my predictions before Hollywood begins. Pardon the brevity of each critique. I was a little rushed. Jim Ranger – this pastor has an okay voice but not enough charisma to move an audience. Forecast: Eliminated early in Hollywood. Mary Powers – the rocker mom who tries too...
Kelly Clarkson responds to Taylor Swift's... →
You go Kelly!
Films About Football ROCK!!!
Movies about Football totally trump movies about Baseball or Basketball! Okay, I'm inspired to write this after watching "The Blindside". And I must say, if you ever have a bad day, watch this film and it will cheer you up. It will give you all warm feelings on the inside. Bullock's critical acclaim is well-deserved and the story is heart-warming. It was a fantastic...
Watch
Drunk History won at Sundance! They need to make more of this!
'Smallville' exclusive: Get a first look at the... →
Okay, I'm not really a DC comics guy(I'm more "Make Mine Marvel"). But this looks pretty fun. I may have to tune in.
'Avatar': Just how unprecedented is that... →
Avatar ain't all that. Hey, I did enjoy the film. But all the hype about it being the most lucrative…well, yes, but that is because most people had to see it in 3D or Imax. The theater I went to only had showings in those formats, so I had to pay extra for a ticket. It was worth it though.
Idol Talk Season 9 Chicago/Orlando Auditions!
Sorry this is late again – been busy. We saw a lot of shining stars in these next two audition cities. Chi-town is breezing with talent and Orlando is filled with magic. Will any of these contestants become the next American Idol?   Well, before I move on to the contestants, I must say guest judges Shania Twain and Kristin Chenowith were a vast improvement from the vapid non-entities who graced...
Idol Talk Season 9 Boston/Atlanta Auditions!
It's that time of year again! American Idol has started and I'm going to give you my opinion on what's going on, whether you like it or not. You all know I love this cheesy show and this is my way of releasing all those pent up thoughts and energy. I love talking Idol so feel free to share an opinion as well. So now on to the show – we begin our season premiere in Boston. Ah, New England, my...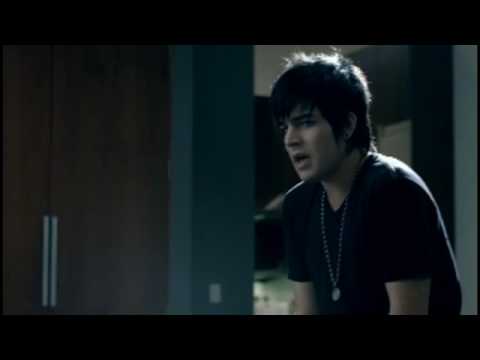 Marvel Resurrects Yet Another X-man... →
at least this one is a good one…
NBC Is Run by Morons
Remember when NBC was the dominant network on television? Its Thursdays were coined as "Must-See TV". Shows like "Friends" and "ER" were behemoths in the ratings. NBC…what happened? I'm just ranting after hearing the news that "The Jay Leno Show" is being pushed out of primetime. Who didn't see that coming? That was one of the...